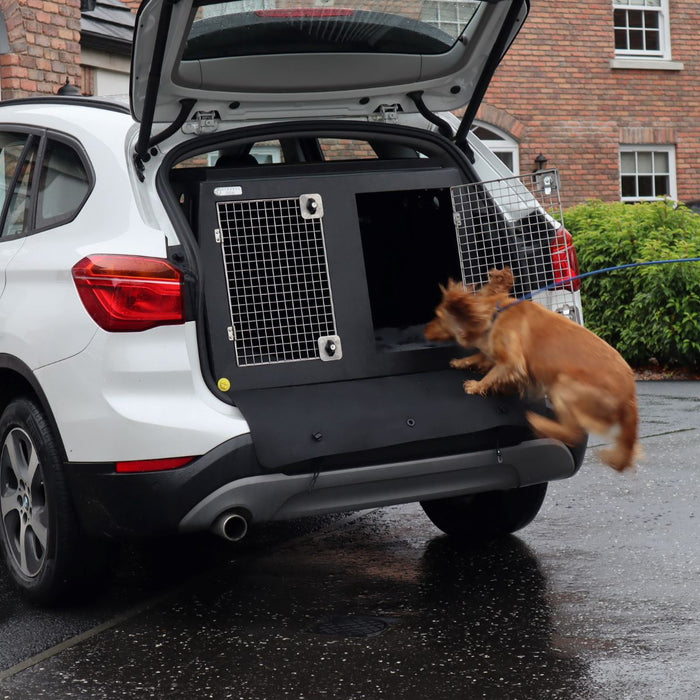 FREE DELIVERY UK Mainland & Ireland*
DT Box - Bumper Protector
Original price
£45.00
-
Original price
£45.00
The DT Box Bumper Protector
Protect your car with a car bumper protector. Our non-slip rubber material is perfect for protecting the bumper and paintwork. It's also perfect for protecting dogs when they jump into and out of their DT Box. Non-slip rubber provides an excellent grip, even when they have wet, muddy paws.
Video Review

Specifications 
Here is a video of Rebekah fitting a bumper cover under one of our single boxes:
Bumper covers are available in three sizes to suit your box and vehicle.
The size options are;
1200mm long and 940/990/1100mm wide suited to your box.
If you order the bumper cover at the same time as your box we will automatically match the size of the mat to the box being bought and your vehicle. Otherwise when you are purchasing it you will be asked to provide your vehicle model and we will match the size. We recommend that you do get a mat that is the full width of your boot even if you purchase a half box. This ensures your full bumper is protected especially if your dog jumps in or out at an angle.