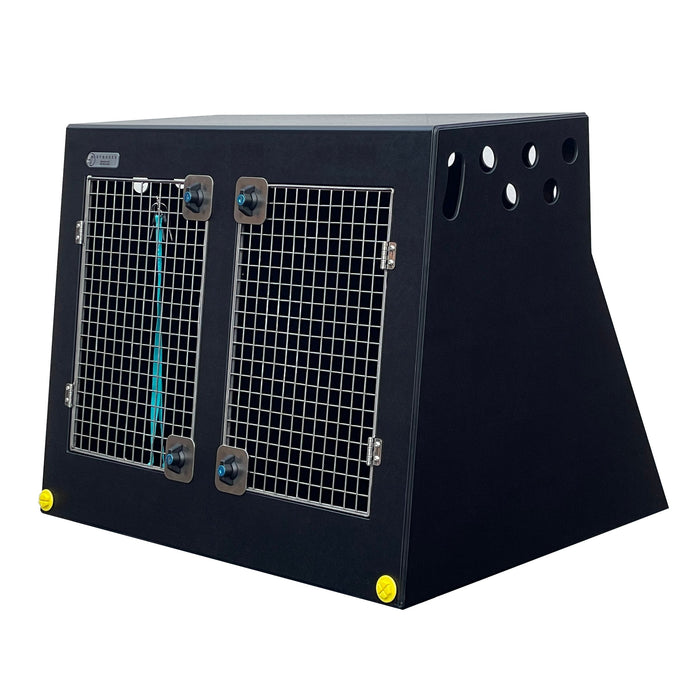 FREE DELIVERY UK Mainland & Ireland*
Jeep Renegade | 2014-Present | Dog Travel Crate
This box is guaranteed to fit the Jeep Renegade (2014-Present)
Original price
£520.00
-
Original price
£630.00

Independently Crash Tested
About The Jeep Renegade (2014-Present) Dog Box
This crate is made specifically for the Jeep Renegade, with enough room for two smaller-sized dogs or one large dog. It comes with a removable divider which frees up more space if you need it for a larger dog. 
The box is made from a super tough lightweight plastic and to make this easy to clean we have included drainage plugs. 
The box is also ergonomically designed with easy lift handles to make it easy to fit and remove the box from your vehicle. As the box is easily removed, it also allows for ease of cleaning. You don't have to wash the box by hand inside your vehicle, simply remove the box, release the drainage plugs and hose down the box. 
Features

Specifications

Size Guide
Lightweight durable anti-shatter frame
Comfortable and safe for transporting your dog
Lockable stainless steel door as standard
Removable centre divider
Two drainage plugs
Easily cleaned
Sealed leak-proof bottom protects your boots carpet
Side vent holes
Ergonomically designed easy lift handles
Height: 700mm
Width: 940mm
Depth: 680mm
Dog Size
With divider:
With the divider removed:
Contact Us
If you have any further queries you can contact us here.