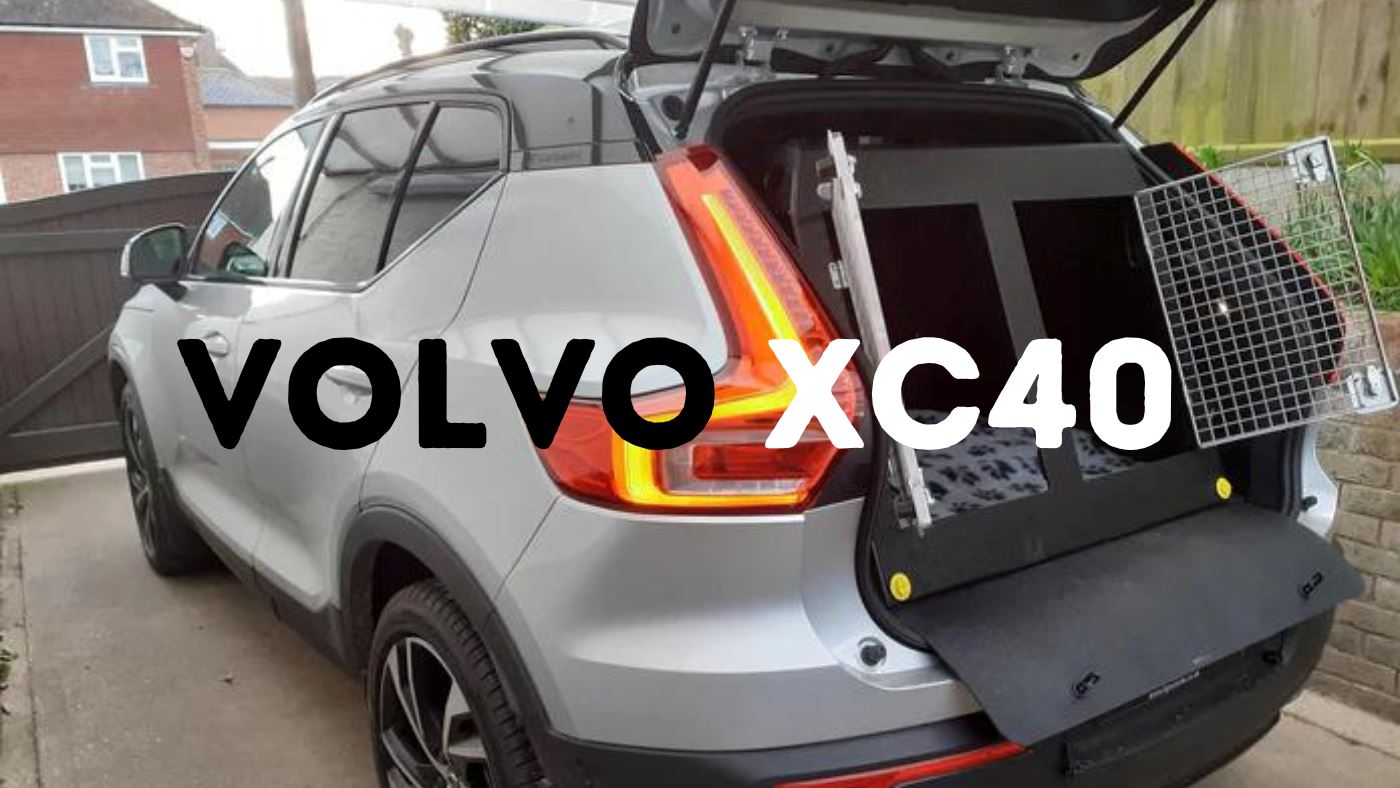 New Dog Crate Design for the Volvo XC40
Winning the European Car of the Year award at the 2018 Geneva Motor Show, Irish Car of the Year in 2019 as well as a whole host of other industry accolades, the Volvo XC40 represents Volvo's first five door SUV and a strong addition to the luxury SUV market. As such, we've found that many of our customers are looking for a dog transport box that will fit their XC40 well - so much so, in fact, that we have designed and manufactured a box specifically for the XC40. It is perfectly made to snugly fit the boot of the car, eliminating the need to secure your box further and preventing any movement while in transit that might upset or alarm your pets. At 900mm wide, 820mm deep and 660mm high, the box fits perfectly into the boot of an XC40 with just enough space left over to facilitate our handy storage tray on top so that all your dogs accessories and toys are always close to hand.
A Tough Dog Crate for a Tough Jeep
Our boxes are made from super tough and lightweight moulded plastic making them strong enough to withstand knocks and bumps while still allowing picking them up and moving them to be a breeze. Our durable boxes are easy to get in and out of your boot. This means you won't have to sacrifice boot space when you're not taking the dogs out as you can easily remove the box when its not in use.  It's ideal for cleaning purposes also as you won't have to clean the box by hand while it's still in your car. Simply pick it up, take it outside, remove the handy drainage plugs and hose the box down. Our boxes are also leak proof which not only offers peace of mind when cleaning but is also invaluable after any wet weather walks.. To help prevent any moisture leaks into your boot our boxes all come with sealed bottoms to lock the moisture in.
The robust stainless steel doors are lockable and secure, offering you total peace of mind whether in transit or stationary, and their grates give your pets plenty of ventilation and don't restrict their vision when the boot is open. The side ventilation holes keep it airy and comfortable when the boot is down and the divider prevents them from bumping into each other in transit. In terms of size, our XC40 box can comfortably house two medium sized dogs (think your regular labrador size) and the divider can easily be removed to give more room if you're transporting a larger dog. As dog lovers, it's really important for us that our boxes provide a comfortable and safe way to transport your pets, so we've worked hard to pack each box with everything we can to make them feel at home.
So if you're an XC40 owner and are interested in a dog box designed with your car's dimensions in mind, why not check out the product page to learn a bit more? We're always available to answer any queries so if you're unsure about anything don't hesitate to get in touch via our contact us page.